Layer2 solutions management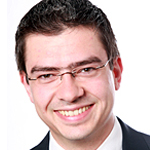 Matthias Hupe
General Manager
Working at Layer2 since 2006, Matthias gained many years of practical experience as a developer and consultant. Today, Matthias is General Manager and co-owner of the Layer 2 GmbH and responsible for strategy and growth of the two brands Layer2 leading solutions and Layer2 collaboration works.
Numbers prove our success

Adress:
Layer 2 GmbH
Wendenstraße 21 B
D - 20097 Hamburg
Germany
Email:
Phone:
+49 40 28411230
Please note that the 011 exit code must be dialed first for all international calls made from the USA, Canada, and Australia.