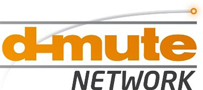 D-Mute Network
D-MUTE-NETWORK est un agrégateur de technologies au service des métiers de ses clients.

We use the "Layer2 Business Data List Connector" every day for connecting our different SQL applications with our Sharepoint intranet... To be able to connect other SharePoint list is a worthy bonus as well!
Loup Cattalano, D-Mute Network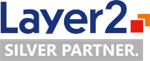 Notre offre repose sur les éléments suivants

- Développer une vision globale des services IT au service des métiers de nos clients.

- Concevoir et mettre en place des solutions adaptées.

- Exploiter et régir l'infrastructure IT.

- Gérer le changement et les évolutions.
Contact
Contact person:
Loup Cattalano
E-mail:
[email protected]
Website:
www.d-mute.fr
Address:
D-Mute Network
5 Avenue de la Villa Anthony
94410 Saint Maurice
France