Wortell
Wortell past de nieuwste Microsoft-technologie slim toe voor uw organisatie. Daarbij geloven we sterk in de kracht van innovatie.
Layer2 as a company is powerful together with its distribution and implementation partners all over the world - and for these partners.
Frank Daske, Business Development Manager, Layer2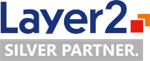 mensen vinden elkaar én relevante informatie nog eenvoudiger
klanten zijn sneller en beter te helpen
werken wordt flexibeler en effectiever
technologie helpt en staat niet in de weg
u bent klaar voor de toekomst

De wereld verandert en technologie speelt daarin een hoofdrol. Succesvolle organisaties gebruiken nieuwe technologie om hun eigen wereld te veranderen. Het liefst als eerste. Wortell helpt daarbij. Toegespitst op de uitdagingen van uw organisatie. Strategisch. Voortbouwend op standaarden. Snel en slim. Innovatief.
Contact
Website:
www.wortell.nl
Address:
Wortell
Schipholweg 641
1175 KP Lijnden
Netherlands