BlackCompass External Data Integration in Office 365 and SharePoint
BlackCompass Visualizer can be used to create dashboards in Microsoft SharePoint and Office 365. The Layer2 Cloud Connector can be used to easily integrate data from 100+ external sources codeless with BlackCompass via native SharePoint lists to visualize it in various flexible charts and share with the team.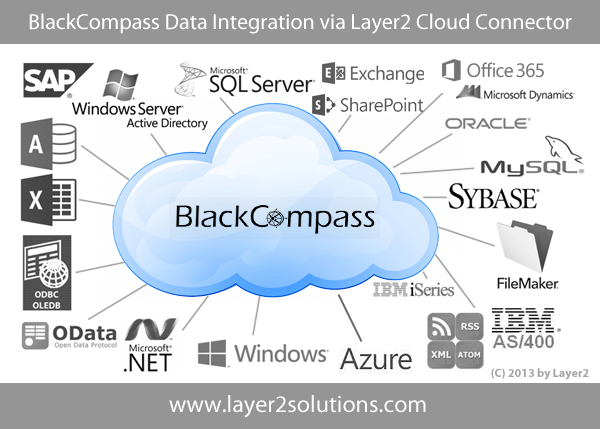 Black Compass is one of the market-leading data visualization tool for Microsoft SharePoint and Office 365. Various chart types are supported, live updates are shown in real-time, when source data records are changing. The Layer2 Cloud Connector can be used to integrate 100+ external data sources codeless with BlackCompass, e.g. data from local or cloud-based SQL databases, ERP/CRM systems like Microsoft Dynamicsor SAP, Microsoft Project Server or Onlone, Microsoft Excel/Access, CSV/XML files or external web services.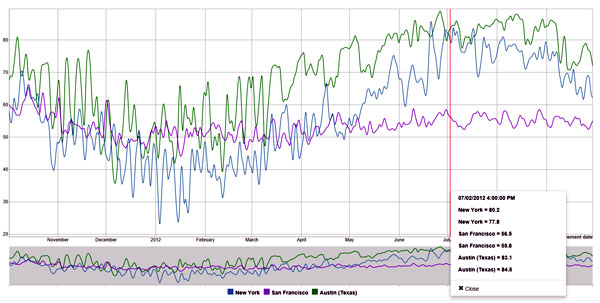 BlackCompass Visualizer External Data Integration Features & Benefits
BlackCompass external data integration via Layer2 Cloud Connector has the following features and benefits:
BlackCompass Visualizer Specific External Data Integration Settings
​To connect 100+ external data sources to SharePoint lists, the destination entity must be configured as follows in the Layer2 Cloud Connector Connection Manager: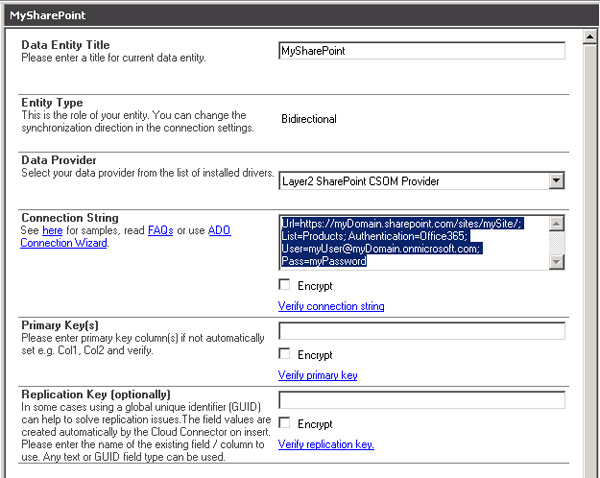 Please note the following specific settings:
Select the Layer2 Data Provider for SharePoint (CSOM) to connect. The provider is part of the Layer2 Cloud Connector ADO.NET provider package and should be already installed. You will find a SharePoint Data Provider specification here.
You can use a connection string like this to connect:
url=http://mydomain.com/mySite; List=MyList; View=MyView; User =myUser; Password=myPassword; Authentication=myAuthentication.
Chosing the right authentication method is very important. Windows, Office365, ADFS and others are supported. See specification linked above for more details.
Data queries are not supported. Please make use of views to select your data.
In case of SharePoint libraries, files are synchronized as well as metadata. List are for metadata only, attachments are not supported at this time.
You can map your data fields to specific external fields in the Layer2 Cloud Connector. Please take care about data types (simple type conversions are supported). If fields are not available, please check your view.
The primary key will be set automatically to the SharePoint item ID.
You can use the connection for uni- or bi-directional synchronization. In case of inserts (full CRUD) via external systems please take care of the primary key.
No installation or changes are required at the data source or data destination, e.g. on SharePoint or Office 365.
Data synchronization can be started manually in the Connection Manager, per command line or scheduled in background by the Layer2 Cloud Connector Windows Service. Only data changes are processed (no delete / bulk import).
No programming required for setup a connection and sync.
No need to open your local network for access from outside.
Known Issues and Workarounds with BlackCompass Data Integration
​Currently there are no known issues with BlackCompass Office 365 & SharePoint Data Integration.